Nail him to the wall with this unique gift for your special someone! A macho Cross for the man cave, reclaimed, rusted nails
From ReclaimedObjects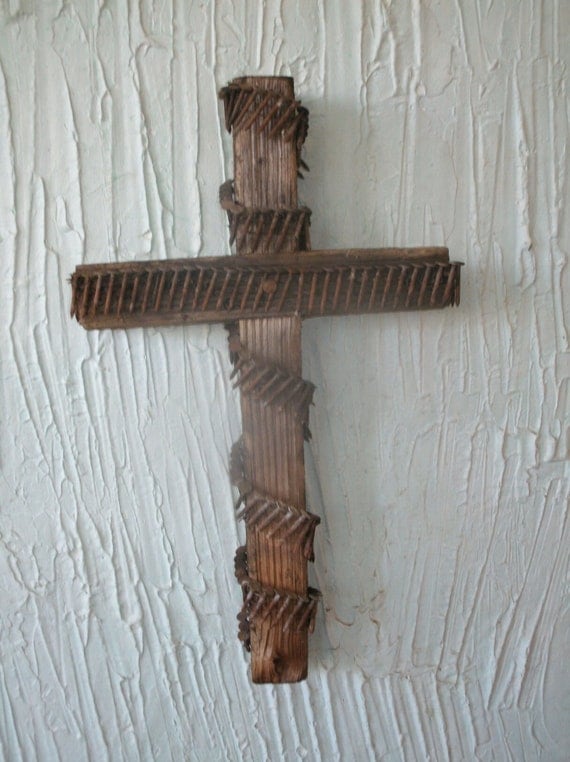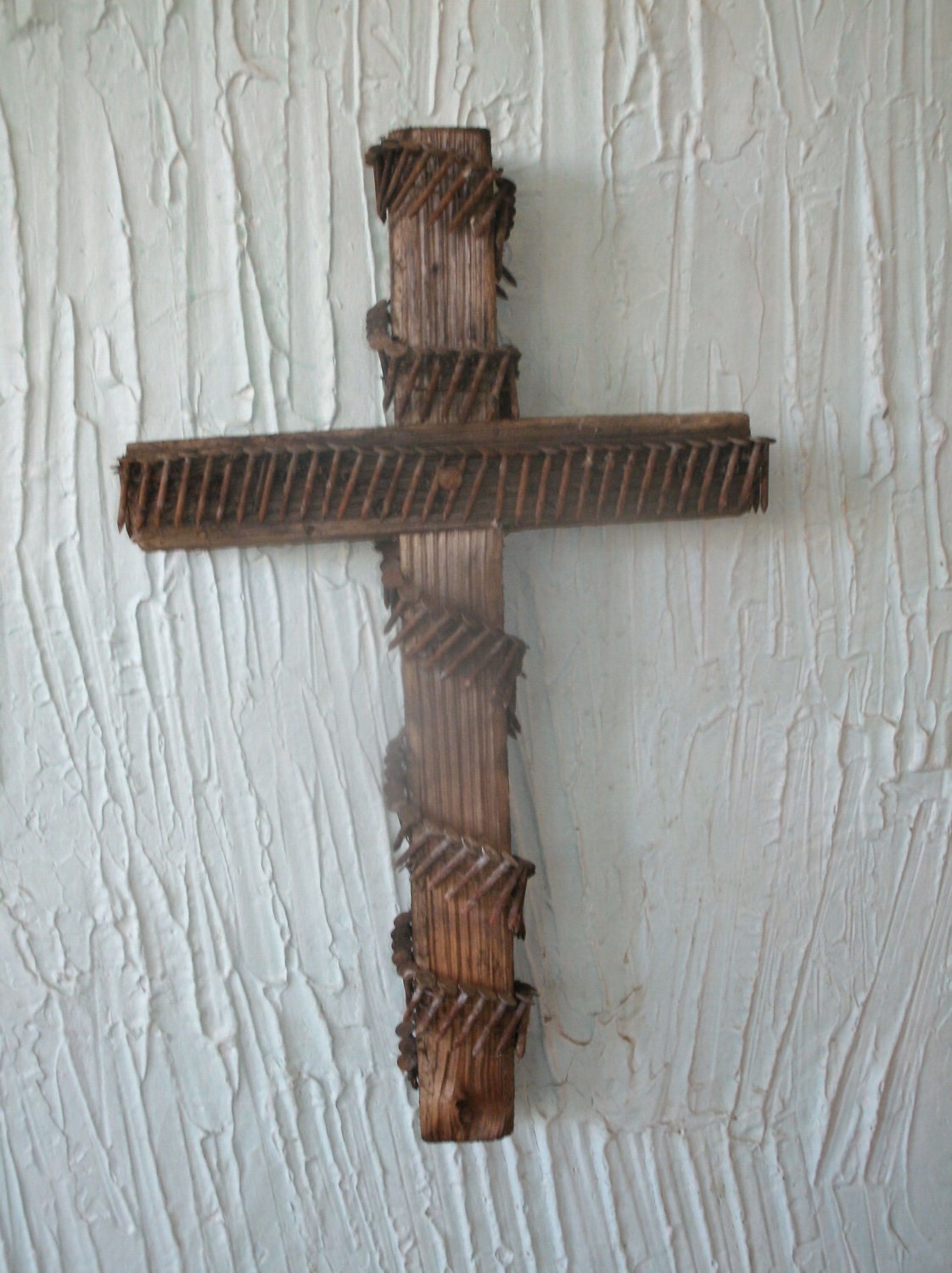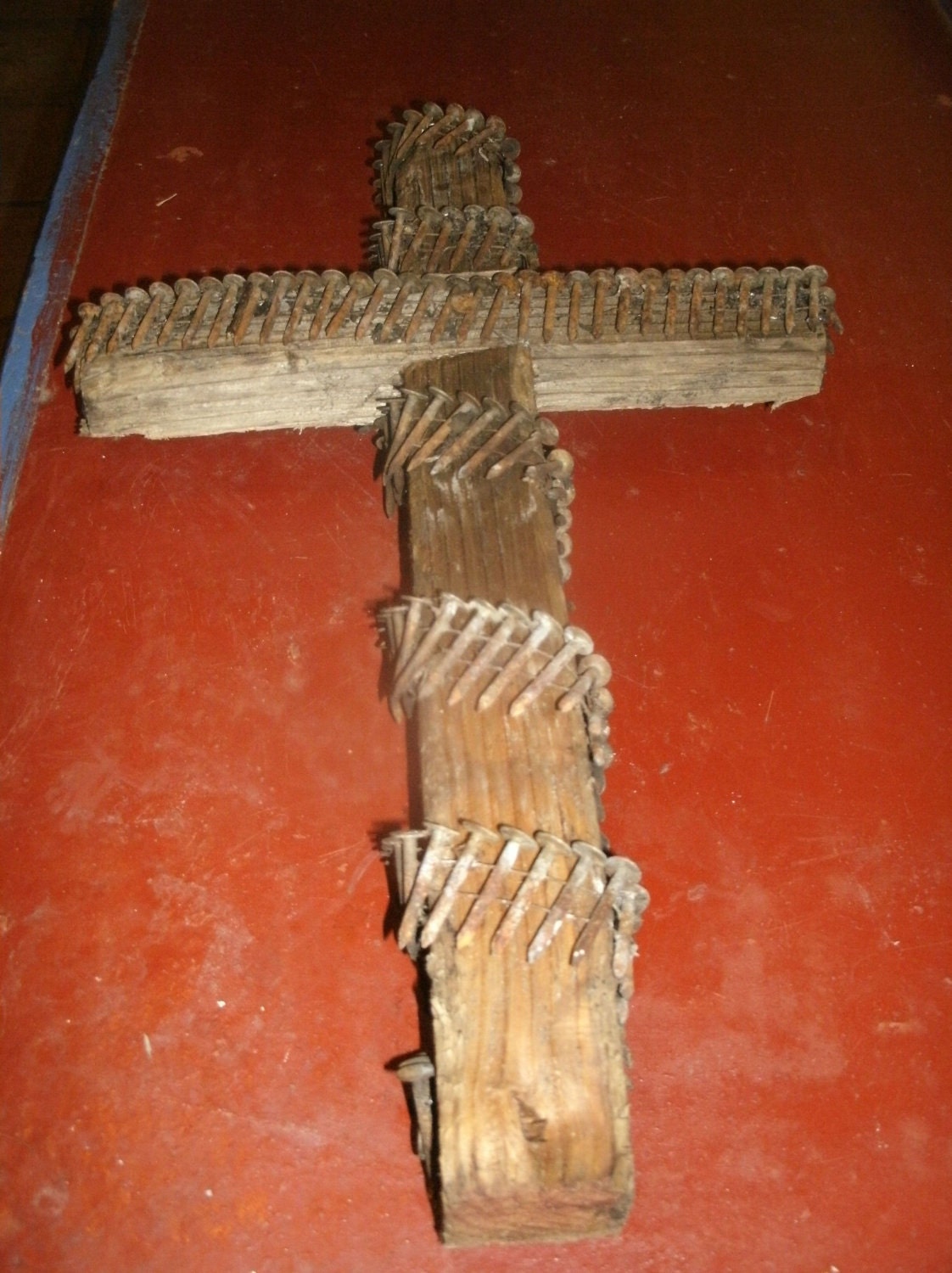 A driftwood base cross is wrapped with rusted nails. For the macho man. The driftwood was collected on Cedar Creek lake, The rusted nails was found in my husbands nail bag after leaving It exposed to the elements.
Retail price: $50.00 plus tax shipping and handling.Whole sale pricing is available upon request.
Measurements are 19 inches tall by 13 inches wide. Weighs approximately 4lbs
Order no. Tumbler C- 90
To order: see last page of this site.
If you wish to purchase an item  or items please contact me by e-mail at Reclaimed.Objects@gmail.com
I will need your complete mailing address including zip code in order to calculate the shipping cost. Should you agree to the cost I will send you a pay pal invoice upon receipt and confirmation of payment I will ship your item.No item will be shipped with out insurance due to the type of merchandise I sell. I want my customers to be happy with my product.
Thank you for shopping with Reclaimed Objects!  Cindy Strobel
Posted Wednesday, September 21st, at 4:32 PM (∞).
Available in higher resolution.